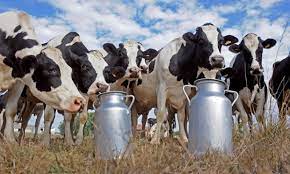 The month of August 2023 was marked by a series of visits to dairy cooperatives in the Meru-Nyeri region of Kenya. These cooperatives, deeply ingrained in the agricultural landscape of the area, play a vital role in milk collection and distribution. During these visits, various challenges and opportunities were uncovered, shedding light on the dairy industry's potential for growth and improvement.
The month of August witnessed a series of productive interactions with dairy cooperatives in the Meru-Nyeri region. These cooperatives, with their unique challenges and aspirations, are the backbone of the local dairy industry. SCT Innovations, with its cutting-edge solutions, including solar cooling on transit and mobile pasteurizers, has garnered significant interest and requests for proposals.
These engagements highlight the importance of addressing the specific needs of dairy cooperatives to enhance their efficiency and profitability. It is evident that innovative solutions, tailored to local conditions, can empower these cooperatives, contributing to the sustainable development of the dairy industry in the Meru-Nyeri region and beyond. The upcoming board meetings and feedback sessions promise to be instrumental in shaping the future of these dairy cooperatives as they continue to evolve and adapt in the dynamic dairy market.