Join Savanna Circuit Technologies
Join a dynamic and innovative team at the forefront of change in the industry. At Savanna Circuit Technologies, we believe in providing opportunities for individuals to grow and make a lasting impact in the industry.  Here, you will have the opportunity to work on meaningful projects, collaborate with talented colleagues, and contribute to a better future for smallholder farmers and youth entrepreneurs. Join us in our mission to revolutionize the dairy industry and take your career to the next level.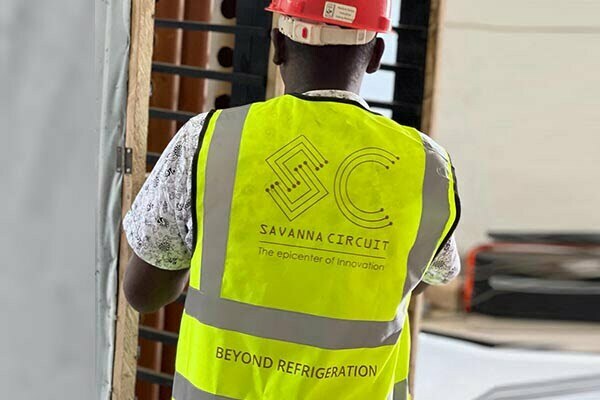 Be a part of the solution with a career at Savanna Circuit Technologies.
Do you have experience in sales? Sales of equipment within the dairy sector? Then we are looking for you. Join our teams to continue providing solutions beyond refrigeration.
Apply now!
Deadline: February 15
Send your resume to: careers@sav-circuit.com
Present, promote and sell our products to existing and prospective new clients.
Establish develop and maintain positive business and customer relationships.
Reach potential customers through cold calling and other prospecting methods.
Achieve agreed-upon sales targets and outcomes within schedule.
Attend prospect and client meetings to make presentations and oversee follow-up.
Identifying opportunities for product development and other product offerings.
You will be required to meet set sales targets and maintain a certain level of acceptable
acquisition.
Follow-up. Set up a follow-up schedule for all presentations with the view of closing the
business.
Coordinate with the marketing team on setting up demo days, exhibitions, tradeshows,
and other related customer acquisition events.
After-Sale Service. Maintaining a cordial relationship with existing clients by taking care
of their concerns and needs.
Using this relationship to initiate resales and referral businesses.
Developing and implementing sales and marketing strategies on social media platforms.
Supply sales manager with reports on customer needs, problems, interests, Competitive activities, and potential for new products.
Perform any other duties assigned by your supervisor and line manager
About this Role:
Savanna Circuit's mission is: To create and promote solutions beyond refrigeration. The Savanna Circuit Sales representative is on a fixed-term contract with the possibility of a permanent position. they will be responsible for generating leads and meeting sales goals of the diverse solar cooling equipment portfolio as well as the farmers' management systems for dairy businesses.
Position Profile: Sales Representatives – Retainer + Commission-Based Role.
Requirements:
Minimum of 2 years experience in sales of SMCG.
Experience selling goods (not Services) to NGOs, Banks or Manufacturing companies is a MUST
Experience working in sales in the dairy sector.
At least 1-year of work experience in a position that involved regular interaction with cooperatives or farmer programs.
Hands-on experience with the full sales process in a B2B environment.
Preferred Qualification:
Diploma or associate degree in sales and Marketing or any Business-related Field. A bias in marketing or a relevant field, obtained from a certified and recognized institution of learning.