The Solar Powered Eco-Sav Universal Chiller
It is no secret that climate change is a serious issue that needs to be addressed. Small businesses are particularly vulnerable to the effects of climate change and need to take action to remain competitive.
SMEs are increasingly looking for ways to reduce their energy costs and become more sustainable. This is why we partnered with them, across the marketplaces in the pilot phase of introducing a cooling as a service which helps them reduce their energy costs and increase their efficiency.
Business people can purchase, or hire the Eco Sav Universal Chiller, which uses solar-powered energy, an initiative that can help reduce energy costs.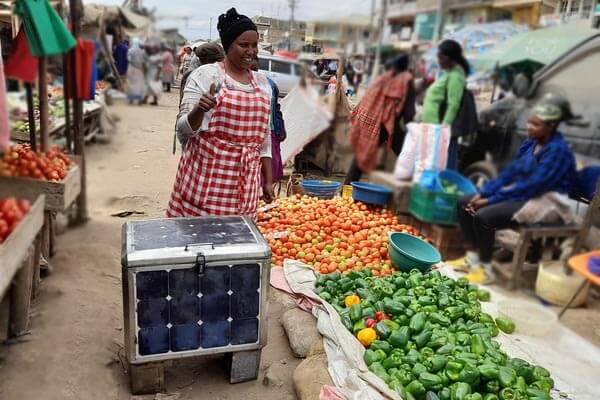 Furthermore, the Eco Sav Universal Chiller provides SMEs with an affordable way to power their operations without having to increase prices or compromise on quality. This technology allows the products to cool as they go, reducing their need for large-scale cooling systems and preventing post-harvest loss leading to the creation of jobs in developing countries.
As the world moves towards a more sustainable future, the Universal Eco Sav Chiller, powered by solar energy can be used to provide cooling solutions for small and medium-sized enterprises (SMEs) that lack access to reliable electricity. This will help them reduce their carbon footprint while creating new jobs and economic opportunities.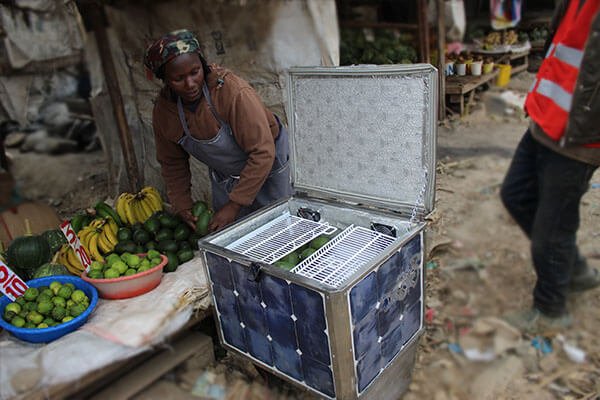 Additionally, investing in renewable energy sources like solar can help countries meet their climate action goals and contribute to global sustainability efforts.